Redefining Beauty & Health Since 1999
ERHA Skinsitive is a subsidiary brand of ERHA Clinic. ERHA's products are sold without a doctor's prescription and can be found in Watsons, The Foodhall, and so on. The brand offers a range of products that are developed by experienced dermatologists with holistic formulations to care for and soothe sensitive skin up to its extensive concern. ERHA's business expands nationwide including ERHAclinic, ERHAskin, and ERHA Apothecary. As the nation's leading skin clinic company that puts value in constant innovation, ERHA offers products that are designed to address your dermatological needs.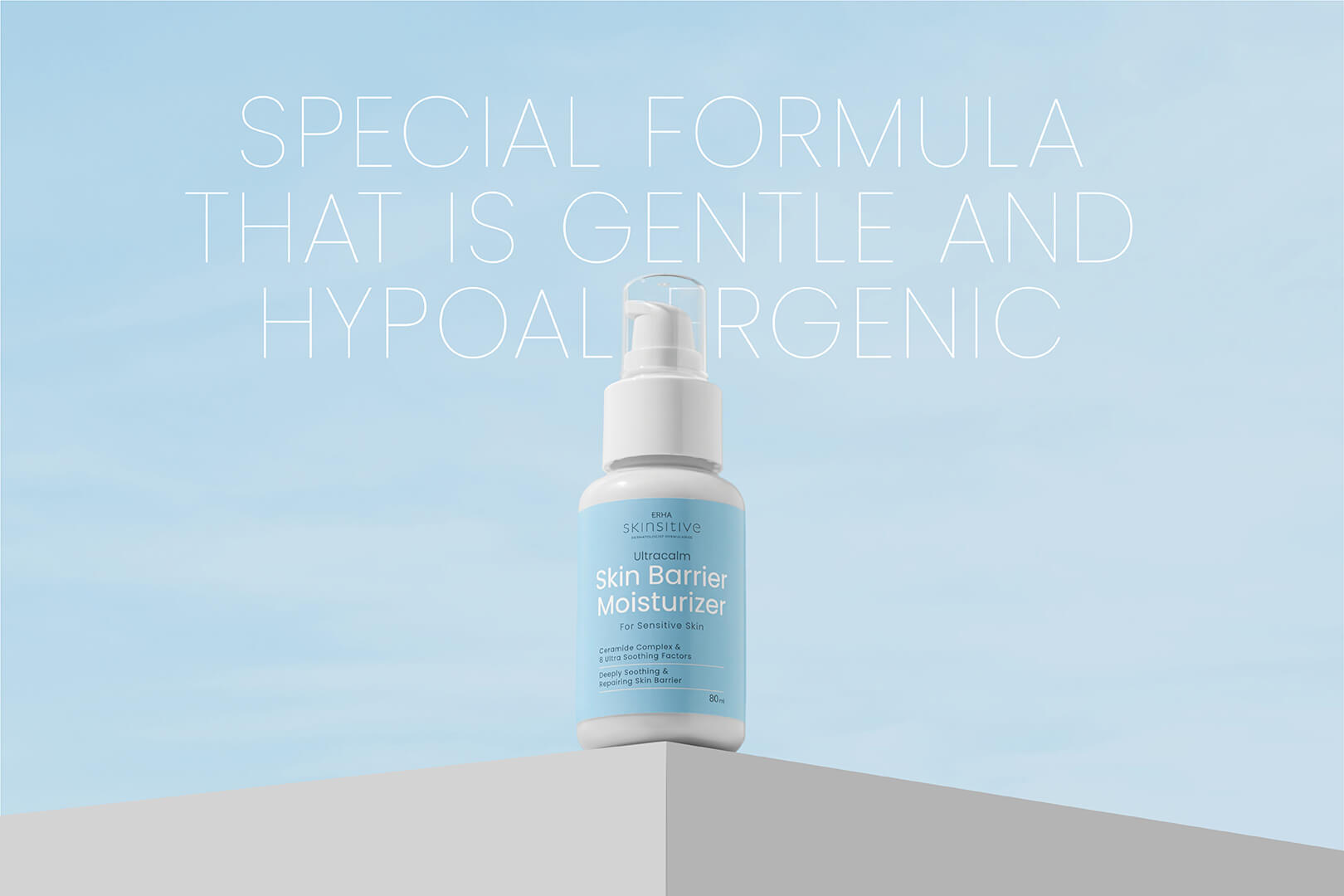 Your Glowing Skin Inspiration
ERHA Skinsitive came to EGGHEAD with an objective in mind: to amplify the brand credibility in the market as a pioneer of dermatological expertise that fulfills consumer needs for skin care experience. Correspondingly, ERHA Skinsitive required the boxed packaging to appear clean and clinical yet still communicate a calming and relieving tone. That's where EGGHEAD took part in the brand identity rejuvenation and product packaging design development for ERHA Skinsitive.
Gaze Into The Beauty That Defies Time
Our team of designers took the next step in the logo crafting process of this brand rejuvenation. In order to portray the importance of sensitive skin treatment, our ideation gets inspired by the element of water that dominantly plays an important role in skin hydration. Intended to draw in a younger audience, the element of water is also brought in as a creative expression of gentleness, harmony, and purity as the key to unlocking a gentle reliever for the skin. Noticing how water has a natural fluid motion that flows into depths, in this brand we want everyone to begin a beautiful journey that explores the depths of their skin. An exploration that is embedded in patience and passion, an exploration that reminds all of us once more: the journey of beauty surely needs process and routine. The logo arrives in a clean, thinner typography with a bigger proportion of the word 'Skinsitive' below the main logo. The packaging design arrives in a simple yet direct, using soft blue as the main color. Portraying the essence of skincare excellence.