The Indulgent World of Delfi
With over 50 years of experience, this chocolate manufacturer has delighted generations across Indonesia and other regions with their delicious confectionary brands. From the crispy wafer layers of Ceres to the decadent Delfi range, Petra Foods offers an established portfolio of high-quality chocolate products that are sure to satisfy any sweet tooth. As the market leader for branded chocolate, Petra Foods is the ultimate choice for chocolate connoisseurs.
Delfi and EGGHEAD have worked collectively to unravel an exciting and immersive chocolate experience that leaves everyone craving for more through a mini pouch of joyful bites. We are thrilled to have partnered with Delfi to create a vibrant, bold, and festive pouch-type packaging design for their Bar Bar chocolate.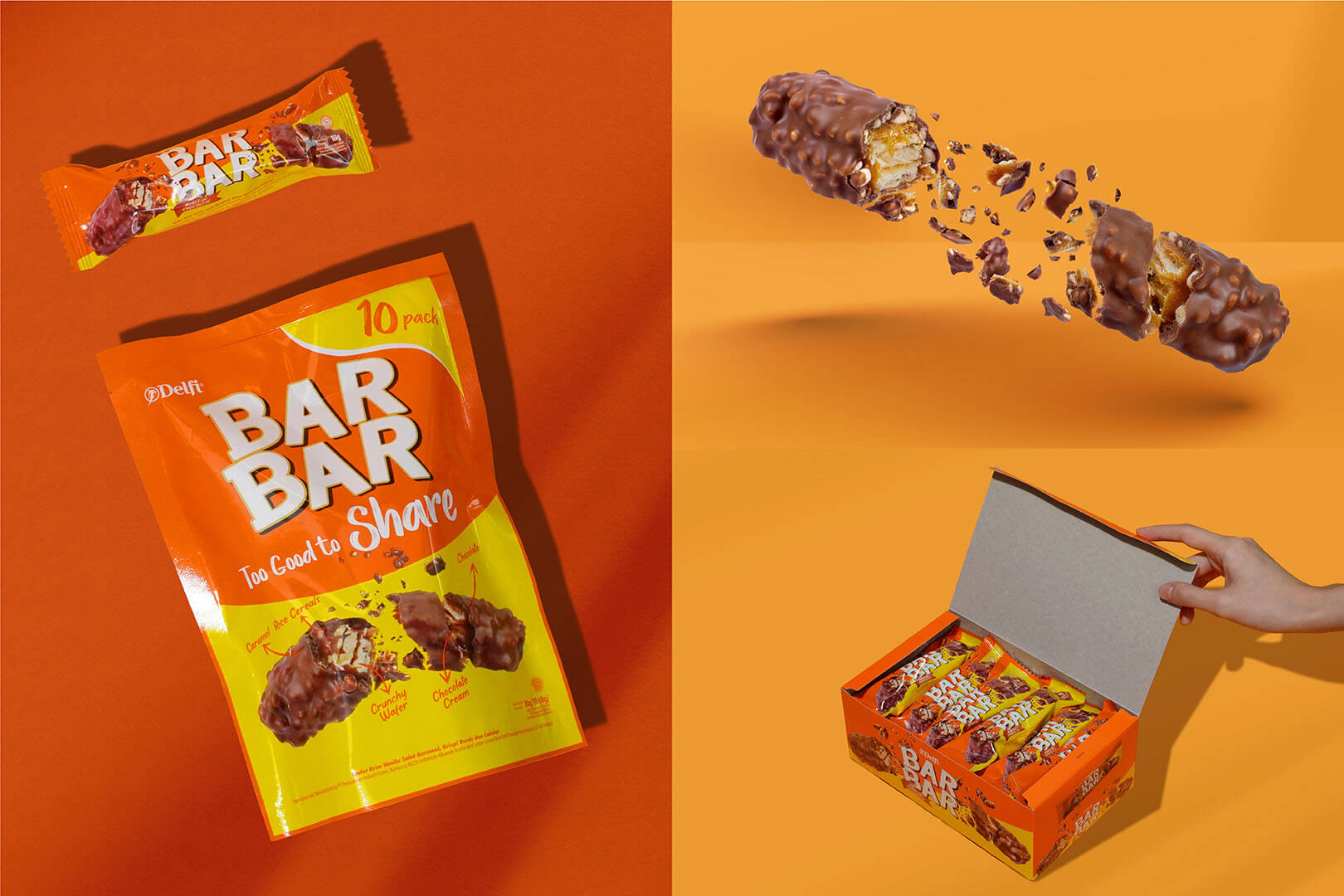 Chocolate Bliss in Every Bite
Delfi's Bar Bar has unveiled a festive and vibrant new look for the chocolate pouch packaging. With a focus on eye-catching visuals and bold orange-to-yellow colors, our design team crafted packaging that stands out on the shelves and captures the attention of chocolate lovers everywhere. From the tempting key visuals to the whimsical font, every aspect of the design is intended to evoke a sense of joy and celebration, making this product to become the perfect choice for sharing your festive moments together.
Leaving the tempting yet witty "too good to share" tagline to be an attention-grabbing aspect and significantly amplifying the power of its playful brand voice. Here it is, an all-new packaging that not only reflects the high quality of Delfi's chocolate offerings, but also the brand's utmost commitment to bringing joy and delight to its customers – in a sense, what it means to be a chocolate connoisseur.