From Giggle to Snuggle, We Keep Things Gentle
Berries Pants offers personal care products for babies, one of the technologically advanced cloth diaper pants with urine indicator solutions. This tech-driven feature becomes a tool to practically help parents determine the cycle of diaper disposal.  Hardwired with the technology of extra absorbency and all-day gentle protection, Berries Pants' soft diaper pants are designed to absorb high levels of liquid without leaving diapers looking puffy hence keeping the baby's skin dry and diapers remaining slim in shape.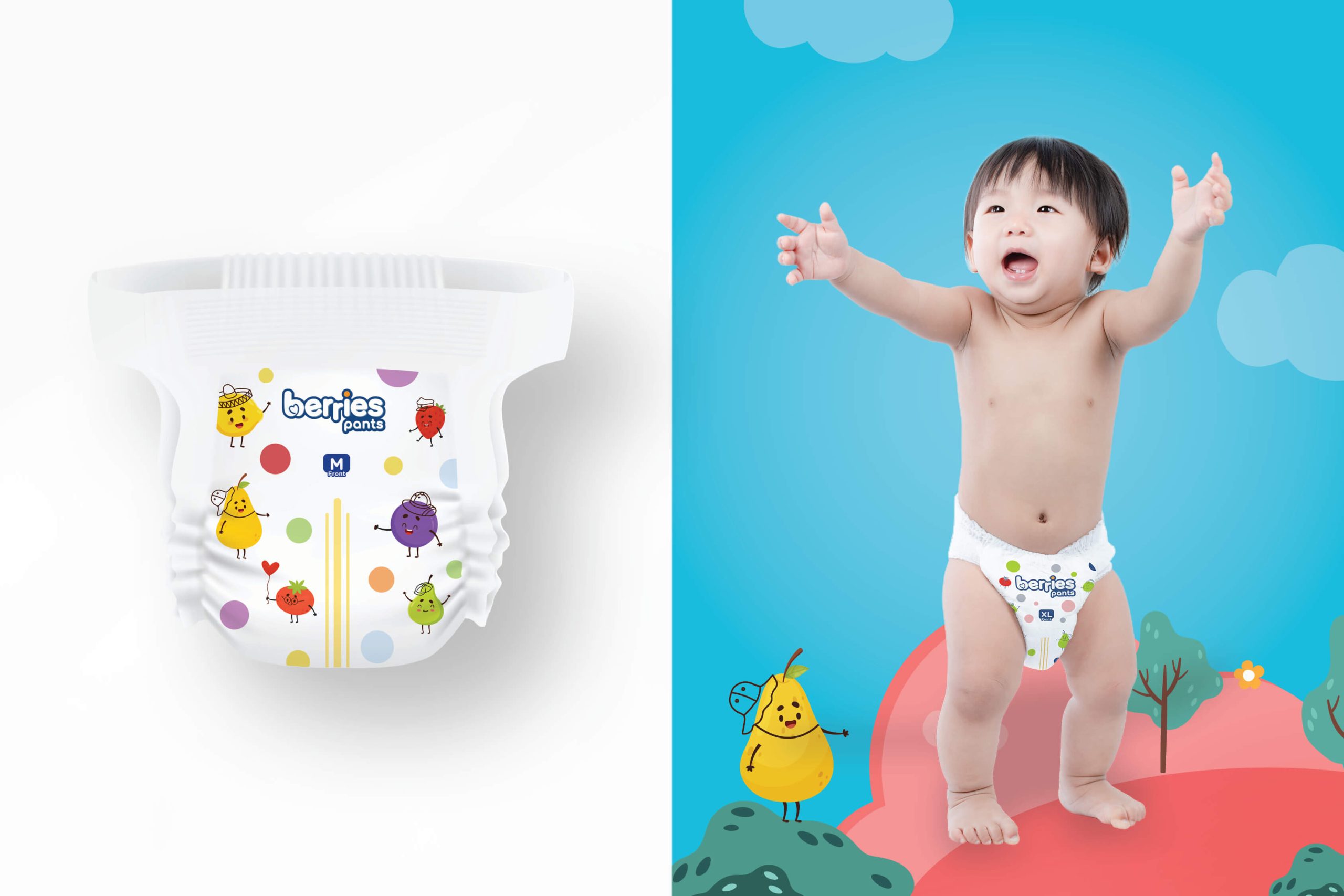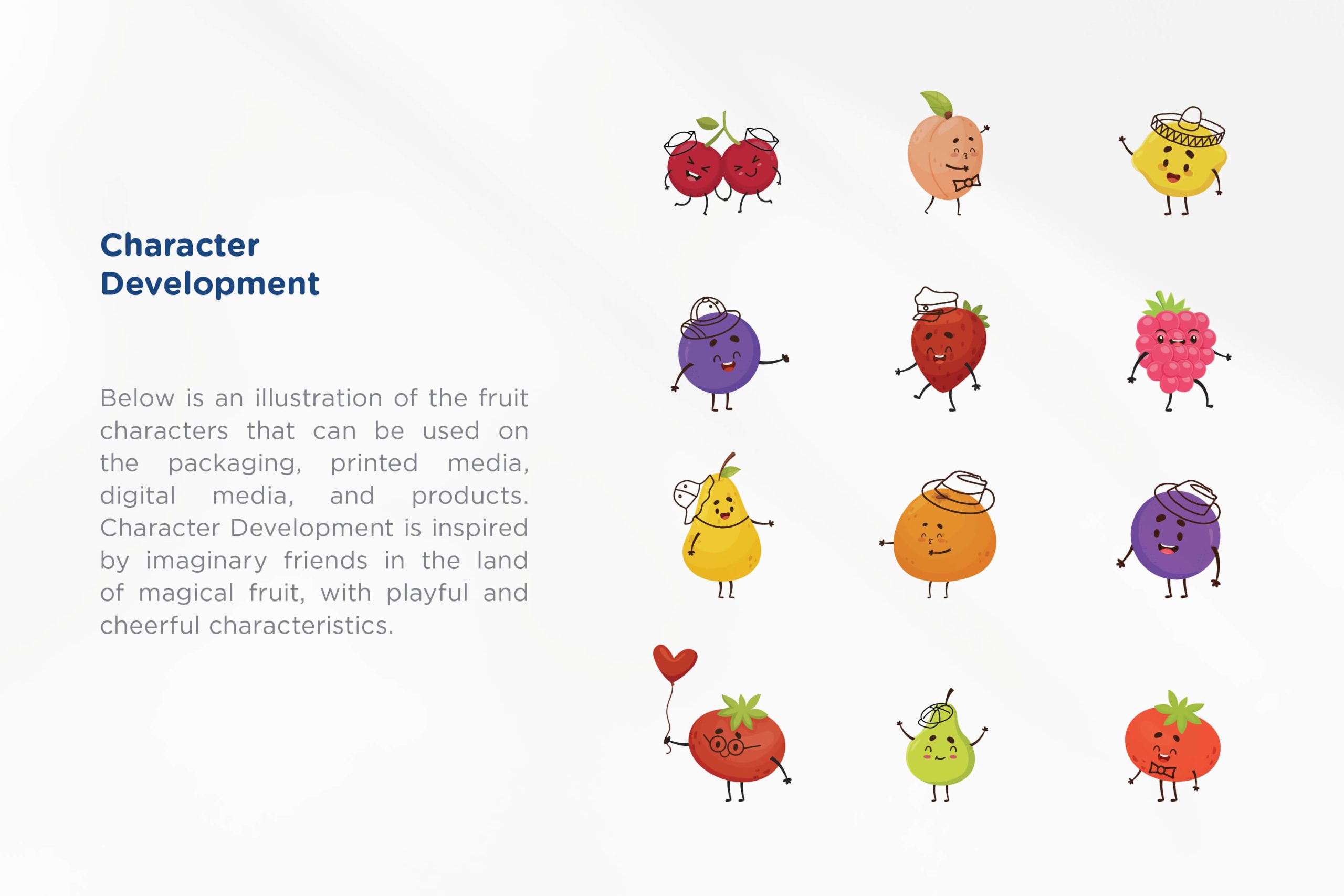 Exploration Beyond Imagination
The project started with the concept of branding ideation for Berries Pants, our team of strategists took part in formulating a timelessly emotive brand essence: exploration beyond imagination. The brand's central concept is anchored in the idea of heightening parental support for every children's imagination and viewing it as the purest form of creative discovery. In return, this would enable parents to gently facilitate the growth and development of their children's creative sparks with a touch of gentleness and playfulness.
The Happily Ever 'Diapers' for Baby
For the overall project scope, EGGHEAD assisted in the visual identity creation, character illustrations, product packaging development, and social media guiding principles. As a means to maintain the image of Berries Pants and insinuate the soul of the brand, our team of designers playfully illustrated mini characters based on real fruit i.e. strawberry, lemon, grape, raspberry, blueberry, pear, tomato, cherry, peach, orange, and avocado. Then we applied the visual identity and developed it into a mastergraphic element that can be applied to Berries Pants' collateral, such as flyers, roll-up banners, and so on.

These visual implementations are then made into specific guidelines to give the brand itself a consistent and lively look. From fruit-inspired character illustrations to a playful and vibrant mastergraphic approach, we created their branding that is visually expressive of the imaginative world of babies.