Embracing Traditions in New Era
In the beginning of their brand journey, Padigiling's tumpeng and liwet are sold at an offline store. Seeing how technological development plays a significant role in today's era, the profit might be slowed if the brand continues selling only in the offline store. Padigiling senses how they need to choose to walk into a more flourishing path that can better lead them to success. To the point where the founder herself shares her aspiration to drive higher growth in the brand's production rate. Padigiling consulted with EGGHEAD, our team identified that their marketplace needed some assistance.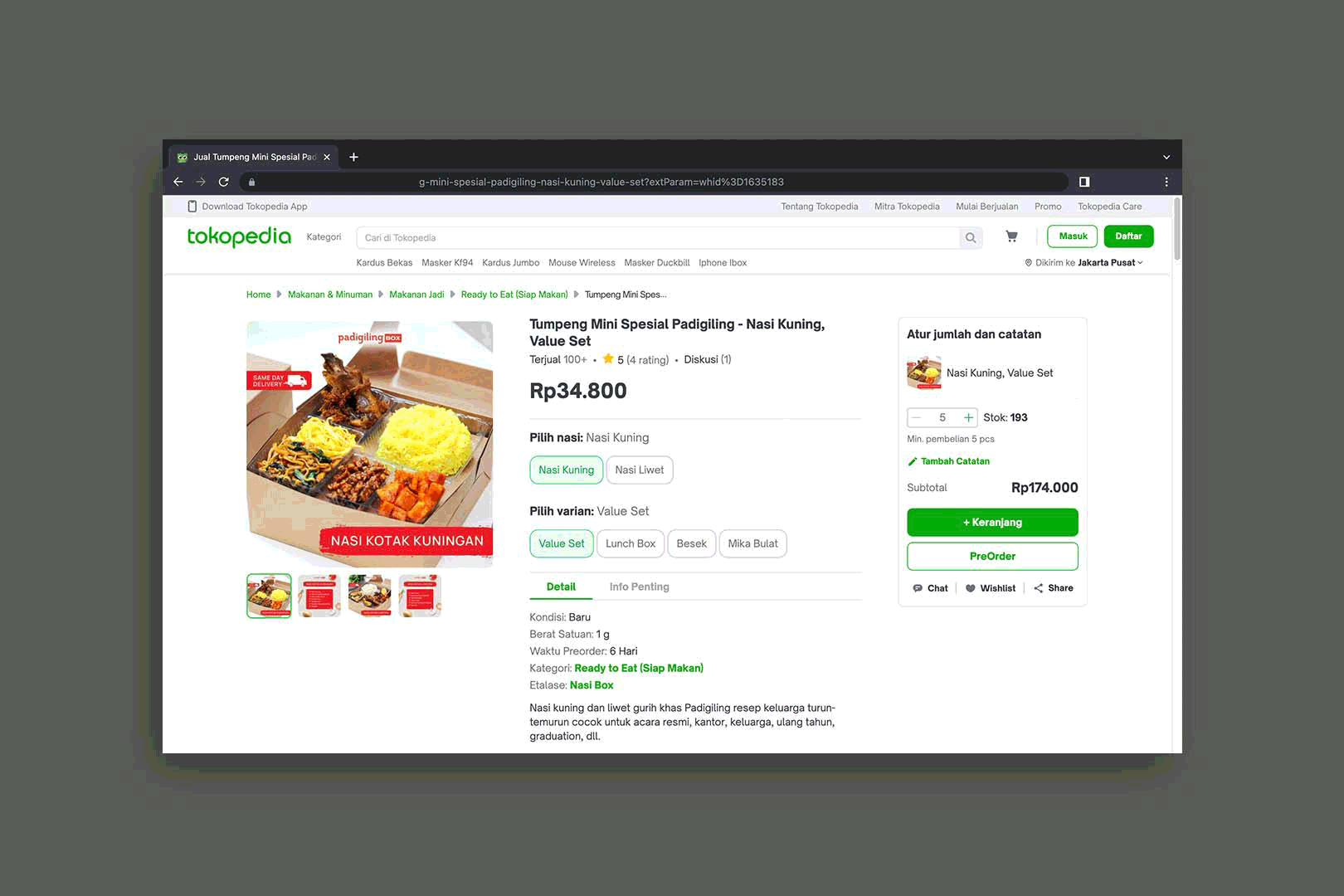 Our first 3 months in helping the brand's visibility improvement within an increased click rate as well as boosted revenue. The brand has now been ranked as the top of keyword usage of tumpeng in Tokopedia search field.
Increase in R

eturn on Ad Spend (
RoAS

)
Increase in Order Received
We assisted Padigiling in optimizing their marketplace growth, from creating stock-keeping units (SKU), driving online traffic ads, increasing product exposure from the product listings, developing pricing recommendations according to our insights and analysis. The naming guides for each product were also created according to the research we found. We helped register their digital ads campaign with a relevant approach such as Tokopedia NYAM!.