Sticking to Snacking Healthy
The public is now gaining more awareness of a better and health-conscious lifestyle, this propels the growth and development of healthy goods, one of which is rolled-oats granola. Began in 2016, Granolab is a brand that offers healthier snacks to everyone through the power of rolled oats. Granolab has entered the marketplace, both Tokopedia and Shopee, since 2020, but has stagnated in sales.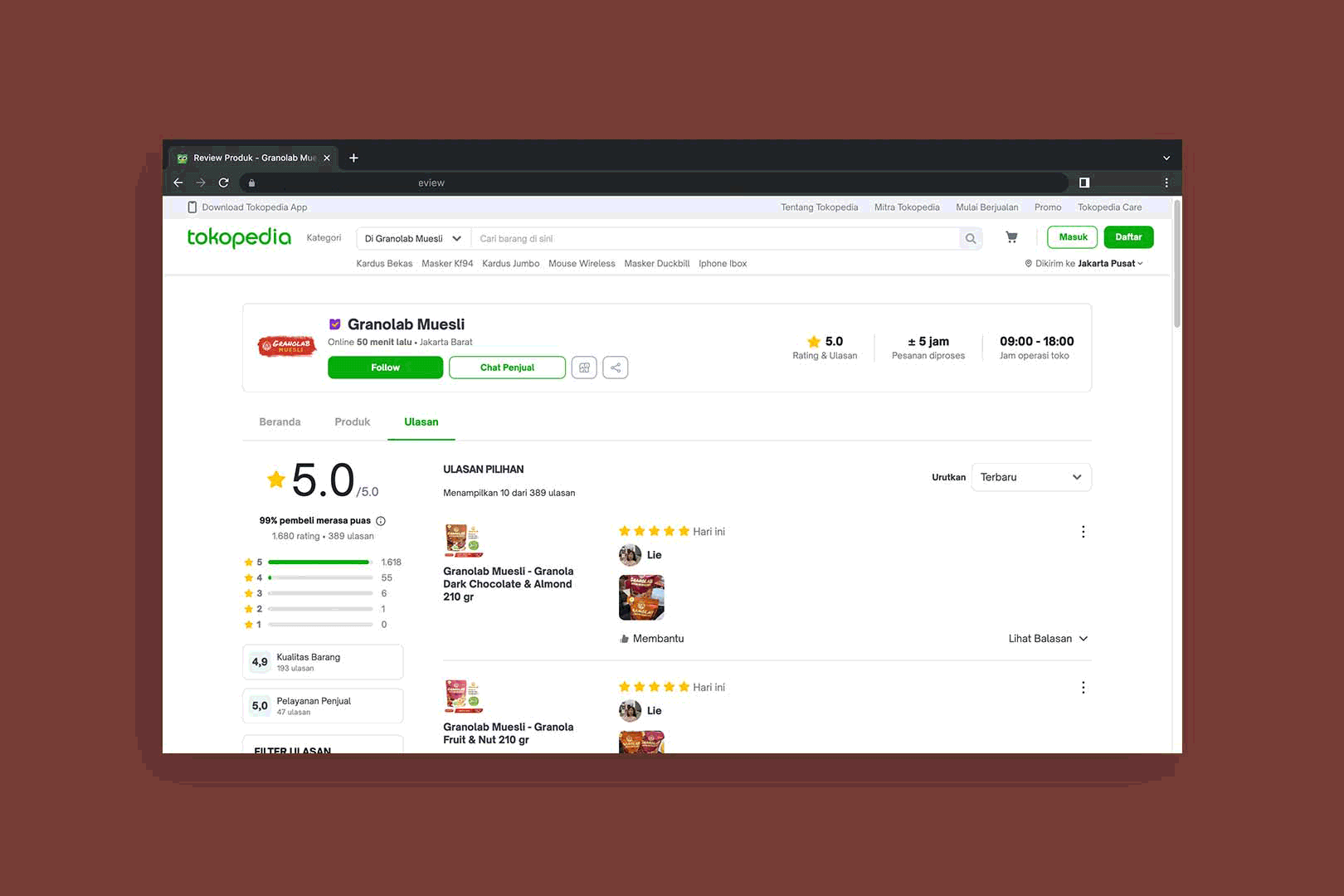 In the first three months, our marketplace optimization team did well with the sizing and pricing strategy of Granolab products, leading the brand in an improved product visibility, increased click rate, and boosted revenue.
Increase in R

eturn on Ad Spend (

RoAS)
increase in Click-Through-Rate (CTR)
Australian-Based Rolled Oats
As our habits slowly getting shifted, the granola market has an incredible potential to go higher than ever before. Whereas, Granolab incorporates agile practice in responding to this opportunity. Earlier this year, Granolab entrusted EGGHEAD with their marketplace optimization strategy. Before we mapped out and start planning the strategy, we primarily conducted research on the granola market in the online market channel. Our analysis result emphasized profound competitor insights that can be applied in this optimization, the Granolab products can be highlighted in thumbnails and close-up product photography style.